Green Man Festival suma nuevos nombres a uno de los grandes carteles del verano (The Shins, Kate Tempest,...)
Este año Gales no podrá celebrar, salvo carambola mayúscula, el triunfo en el 6 Naciones. Pero no importa, porque ha llegado el gran y esperado desembarco final de nombres al cartel de su siempre maravilloso GREEN MAN Festival.
Para esta 15 edición del Gigante Verde, una segunda ronda de artistas confirmados que se antoja ya casi definitiva. El muy ansiado quinto disco de los norteamericanos The Shins y repaso a uno de los catálogos del indie popero más interesantes de las dos últimas décadas se presenta como un nuevo reclamo de primer orden para este #GreenMan17 (tendremos que hacer alguna playlist de "Who´s Better" aquí en LONG BRIT con The Shins y algún rival de entidad de mismo corte y trascendencia).
Junto a estos, la pseudopoeta y artista de hip-hop Kate Tempest con su muy particular estilo, tan contundente y directa que bucear tanto por sus libros como por sus albums, lo calificamos como un deporte de riesgo para tu conciencia política, artística y social (si la tienes). Y hablando de politización de los escenarios, un buen reflejo de ello son Sleaford Mods, quienes cercanos al punk traerán uno de los conciertos más titánicos de esta edición 2017.
La nueva bandera del garage rock, THEE OH SEES, la leyenda norteamericana del niño prodigio con Daniel Johnston, Shirley Collins, Saint Eienne y Liars, son algunos de los nuevos nombres que añadir a un cartel descomunal donde ya presentaron nombres como Pj Harvey, Future Islands, Angle Olsen o Ryan Adams.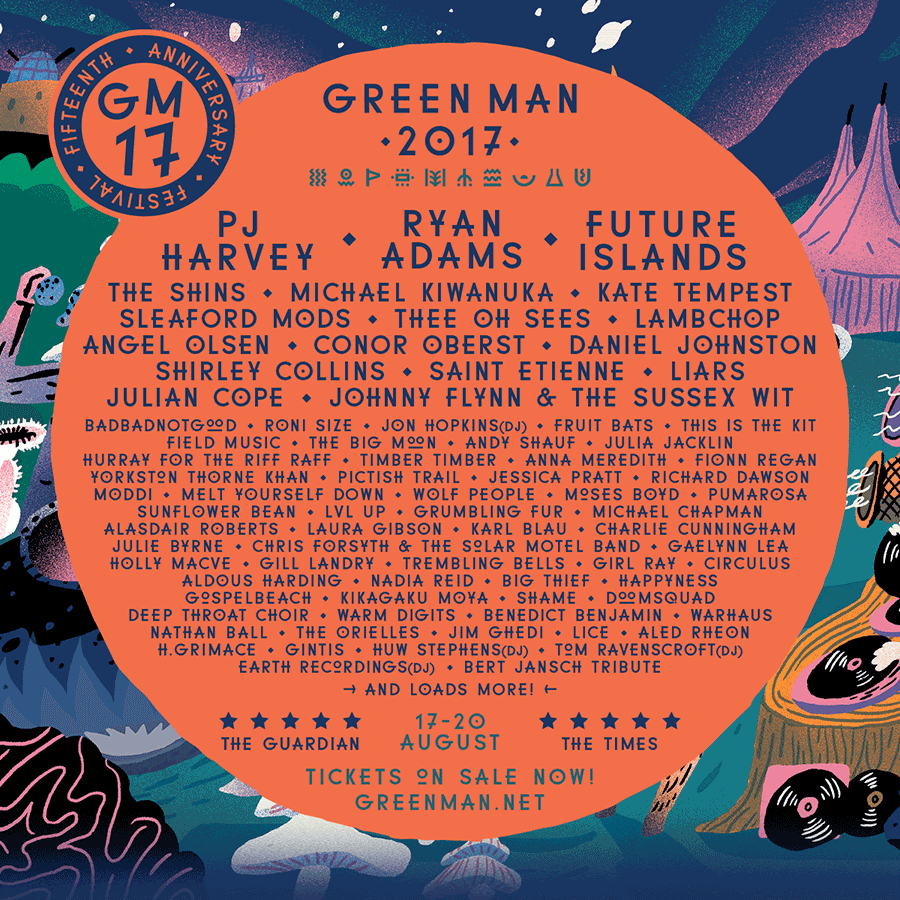 twitter: @JRGE09 / @LONGBRIT