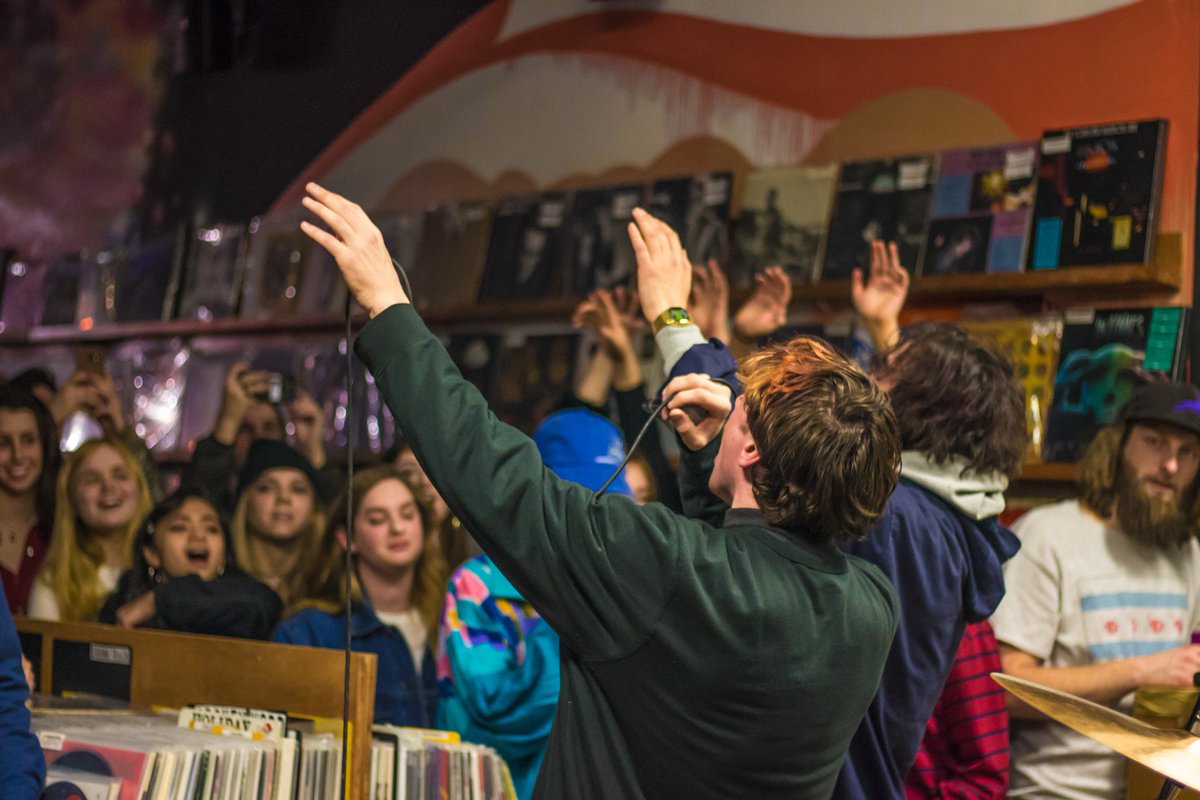 No llegará a un par de meses atrás cuando nos fijamos en una banda de Chicago de tan sólo dos componentes que nos atrapara con un potente single colgado en Soundcloud titulado "Violent".
Este dúo norteamericano, de los cuales es difícil sacar alguna referencia suya en internet más allá de su facebook, debutaron recientemente con una pista colgada en youtube llamada "Trouble", de la que inmediatamente también tuvimos constancia. Indagando algo más, nos encontramos con la grata sorpresa de tener en el ajo a Chris Bailoni y Clay Frankel, este último músico perteneciente a una de las bandas que más nos gustaron el pasado año, Twin Peaks. De hecho, en primera instancia, formulé en mi cabeza un trazo sobre aquel sonido como una línea algo difusa entre el medio ritmo progresivo de War On Drugs y el garraspeo algo rústico tan propio de Twin Peaks. Y es que, una producción algo ochentera y vintage perfuma el sonido emocionante de guitarra y batería en ambos singles, hasta la fecha todo el trabajo presente que tenemos sobre ellos. Ambas piezas, cortes totalmente adictivos y revitalizantes.
Atendiendo a una entrevista para Noisey (Vice) de ambos componentes, parece que un buen día, o mejor dicho una buena noche de pedo, Frankel y Bailoni mientras escuchaban buena música en un bar local, decidieron emprender este camino juntos. Nada parecía cobrar sentido hasta que escribieron "Trouble" y con ello, comenzó la magia: "they didn't figure out their sound until they wrote "Trouble." It was pretty obvious that it worked. We weren't going on too many cigarette breaks trying to figure out a song or a sound with that one."
Luego sólo quedaba ponerle nombre a la banda y digamos que tampoco se rompieron el coco. Grapetooth, ese era el título del nuevo proyecto, haciendo referencia al tour manager de Twin Peaks, Peyton Copes, recordando algún día en el que las copas tras un concierto fueron más de las que al día siguiente pudieron recordar.
A la espera de nuevo material. Impacientes quedamos...
+info:
https://es-la.facebook.com/grapetoothband/
twitter:
@JRGE09 / @LONGBRIT / @grapetoothband